Keith Nicholson entertained us with a brief history guide to the School since he had been in post since 1995 and the changes both good and not so good that had taken place.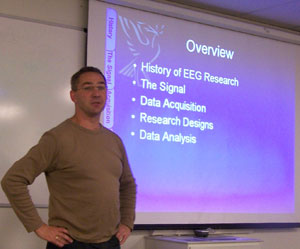 Dr Peter Malinowski from John Moores on Electroencephalography in Psychology from set up to data analysis and the types of EEG in use.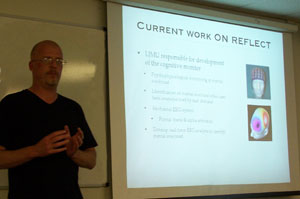 Dr Stephen Fairclough from John Moores presented Physiological Computing.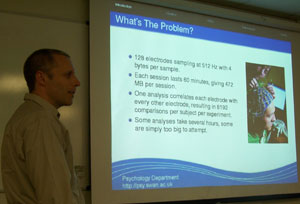 Neil Carter Swansea College University on High Performance Computing (HPC) and how speed really does matter sometimes, and the different developments in HPC that are taking place.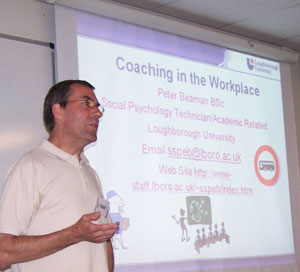 Peter Beaman from Loughborough University who presented Coaching in the Workplace and its effect with coaching students to perform with more efficiency.
"Coaching" -

Powerpoint Download 1.2Mb
Also, a discussion chaired by Peter Beaman took place looking at Technician's role in HE Psychology Departments and especially issues relating to career progression, updating skills and attending training and professional development courses.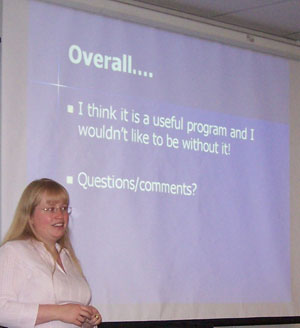 Dr Anna Law from John Moores talked about the strengths of using E-prime in her research work.
"E-Prime" -

Powerpoint Download 390Kb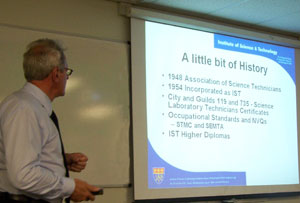 John Robinson Chairman from the Institute of Science and Technology (IST) gave an overview of the organisation and how it could help ATSiP members with areas of training, CPD and recognition.