Members of ATSiP outside the Psychology Building at Royal Holloway.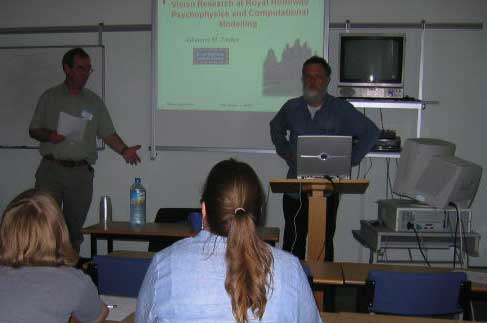 Chairman of ATSiP Patrick Holahan -Trinity College Dublin and
Professor Johannes Zanker – Royal Holloway University of London.
Professor Zanker talked on his research – Psychophysics and Computational Modeling.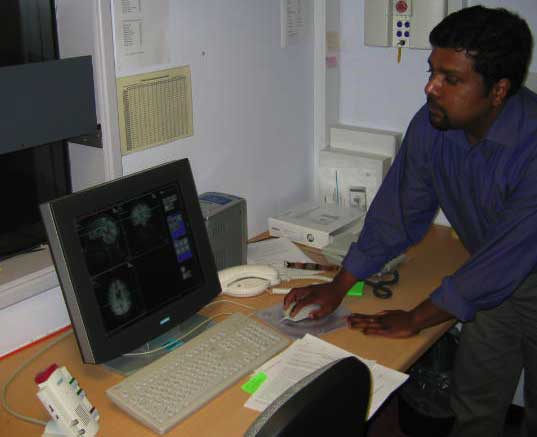 Ari Lingeswaran – Royal Holloway University of London.
Ari gave a talk on "Working in an MRI Unit"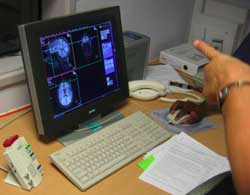 Demonstrations of equipment in the department included the MRI Scanner.
There were various pieces of equipment and Posters for delegates to look at.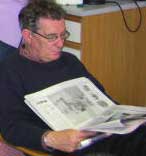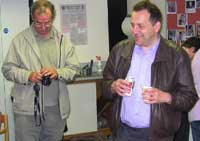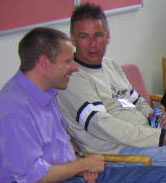 Members enjoy a tea break...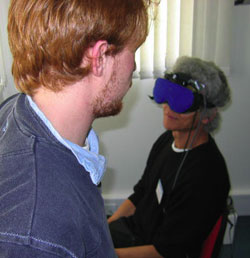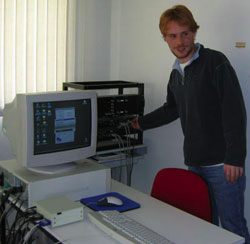 Equipment used for a visual and audio tracking task being demonstrated by Andrea Pierno a Research Student at Royal Holloway.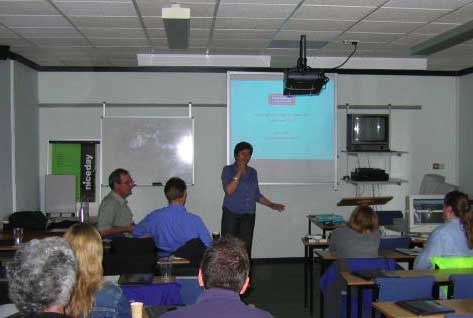 Susan Okes – Royal Holloway University of London.
Her talk was on Training for technical staff.
John Dring – Galway gave a talk on Using Visual Basic
Neil Carter – Swansea talked on Software Project Managemant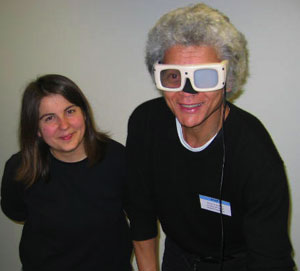 A demonstration of some visual equipment used by researchers at Royal Holloway.
The specs can be switched electronically to be opaque or transparent.
However, some members have been heard muttering "he should have gone to Spec Savers"....